George W. Walker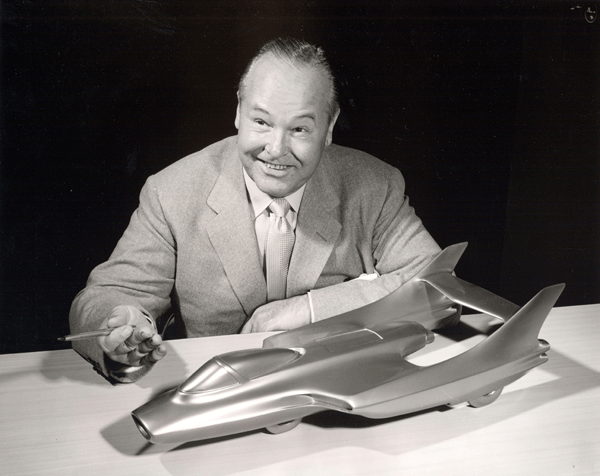 George Walker designed more than three thousand products in his lifetime--cars, watches, radios, washers, alarm clocks, and more--for such clients as Peerless, Graham-Paige, Willys, Burroughs, Admiral, Kelvinator, Ford Motor Company.
Walker was born on May 22, 1896, on the south side of Chicago. He graduated from both the Cleveland School of Art and the Oris Art Institute of Parsons School of Design in Los Angeles. His major accomplishments in auto design included the 1949 Ford, the 1950 Lincoln, the 1951 Mercury, the 1952 Ford, and the 1955 Thunderbird. After retirement, he became mayor at the age of 80 of Gulfstream, Florida, and he served as a director of two banks and of the Palm Beach County Hospital; in the early 1980s, he designed a home and its furnishings in Arizona. He died on January 19, 1993.
During the month of April, 1985, as oral reminiscence was conducted with George W. Walker for the collections of The Henry Ford. Click here to read the complete Walker oral history transcript.
This audio clip from the oral history interview focuses on Walker's awareness of the importance of women as consumers, not only of automobiles, but of many other household appliances which he designed. Listen to audio clip.